For who?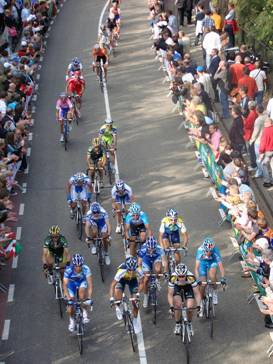 Powertec has its origin in the world of professional cycling, but is applicable to anybody who wants to train for cycling in a professional and scientificly based way. Therefore, Powertec will be available for:
Professional cyclists and teams;
Trainees;
Amateur cyclists;
Semi-professional U23 teams;
Youth teams;
Recreational cyclists.
Powertec is an interesting tool for all key players in the world of cycling:
Team managers can use Powertec to follow the physical condition of their cyclists and to determine the potential of trainees or candidate neo-pros. In this way, Powertec is a perfect management tool.
For cyclists, Powertec provides a base for training. The cyclist can see himself if he is training hard enough, what the level is of his physical condition, if there is progression, etc. After a year, he can make comparisons with his values of the previous years. This is very useful to peak for certain periods.
The trainer can use the analyses of Powertec to adapt training schemes.
The doctor can research physical problems of a cyclist in a more efficient way.
Further, Powertec is also an excellent tool for revalidation centres that want to measure the progression of their patient day to day by means of cycling tests. This is also applicable for cyclists who are recovering from an injury.